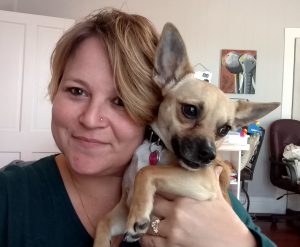 I live in Kentucky with my husband, Jason, and our three dogs (Lois Lane, L.B., and Claire) and occasionally a foster dog.
I am a seven-year breast cancer survivor, a hobby photographer, a nature lover, and an all-around gadget geek. I have lots of interests and hobbies, some of which include sewing & quilting, reading, camping, kayaking, gaming, photography, crafting & DIY, roaming around the Interwebs, and hanging out with family and friends.
I graduated from the University of Louisville in 2001 with a Bachelor of Science in Computer Information Systems. I co-own Webfoo, Inc, a web-based IT company, with Jason where we enjoy commuting to our home office each morning for work. We also publish a pet blog at All Our Paws where we post information on how to care for various animals. If you're an animal lover, check it out!
Jason and I got married in June of 2000 after dating for 6 years. In December of 2004, I legally adopted my step-daughter, Portia. My first grandchild, Laila, was born in 2013.
You can follow me via my Social Media links at the top of the page and "rattie" is my Steam gaming handle.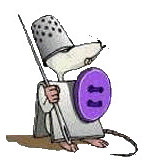 My crafting tools are abundant as I have an entire bedroom that acts as my studio.  My main loves are my machines – I have 2 sewing machines, an embroidery machine, and a Cricut Maker.  They all get a lot of use on a regular basis!