Saturday I traveled with my Mom and Aunt Cindy to Liberty, Kentucky to pick up my Mama Rosie and go to the
Casey County Apple Festival
.  I had never been to this one before, I do love festivals, and it did not disappoint!  It was small, but had a lot of different vendors, tons of food, and the main attraction – the biggest apple pie I have ever seen in my entire life!  
Pie Ingredient Amount, excluding the pie crust:
50 Bushels Granny Smith Apples
175 lb Sugar
50 lb Corn Starch
30 lb Butter
2 lb Salt
3 lb Cinnamon
I couldn't get through the crowd for a photo before it was served out to the crowd, but this gives a good picture of the sheer size of it. I didn't eat any because I'm on a strict diet and sugar is no part of it, but it smelled delicious!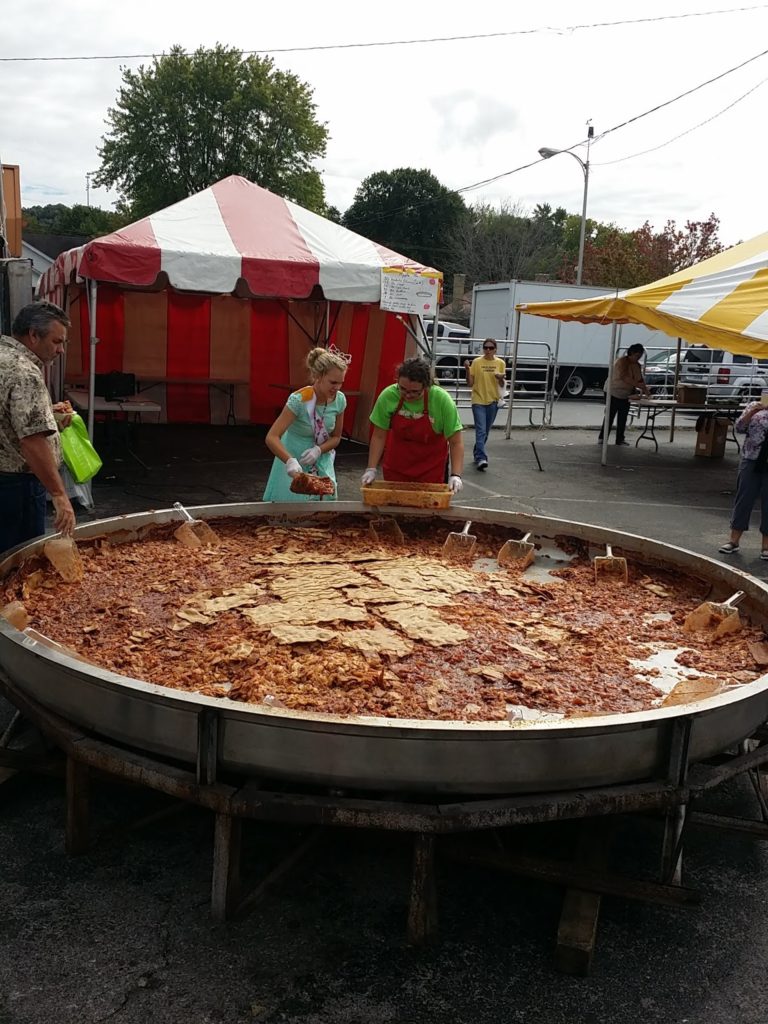 We walked around, purchased some vendor goodies, and ate lunch.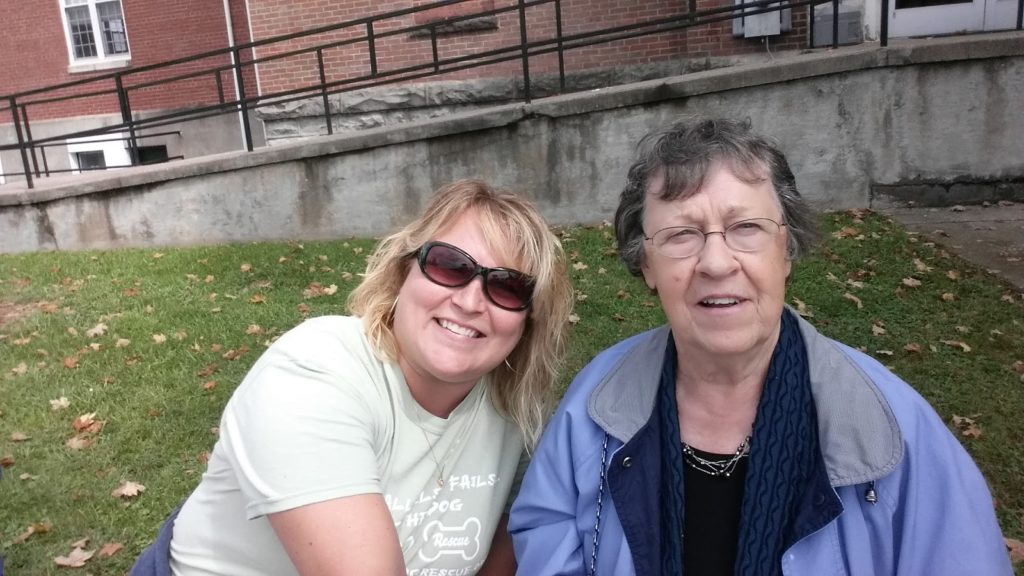 Me & Mama Rosie
Once we got back to the house we set Mama Rosie up with her early Christmas gift – a keyboard so she can play like she used to on her organ.  We also broke out the selfie stick for a group shot.  😉  (I need to get a mirror attached to the stick so I can use the good rear camera instead of the blurry, front facing camera with no flash).