Materials & Costs | Part 1 | Part 2 | Part 3
Much of the weekend was spent staining, waiting for stain to dry, polyurethane, waiting for polyurethane to dry…but we have completed the counter remodel job and it looks fantastic!
We picked up from Part 3 with fitting all the counter pieces together so we could make any needed adjustments and then wood filled the seams where each counter section met. After that dried and was sanded, I began matching the stain and polyurethane to the rest of the counters since it had to be done after installation. At this time, we also began measuring out the trim pieces to go around the walls. We purchased crown molding for the trim: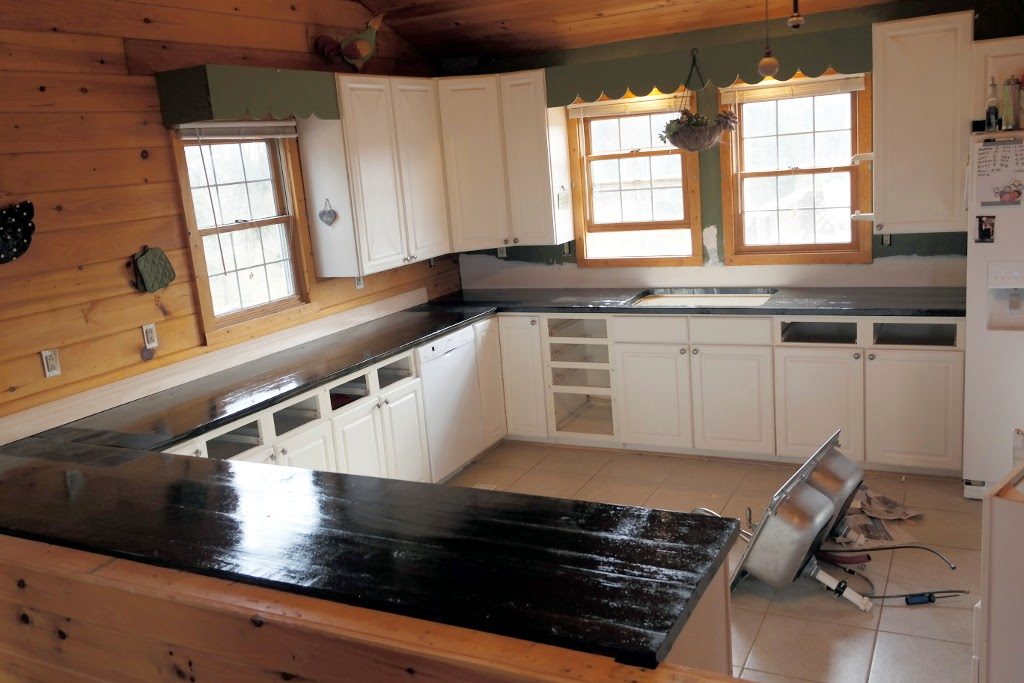 Then we stained and polyurethaned the trim pieces and a strip of quarter round to go under the left side counter around the outside edges: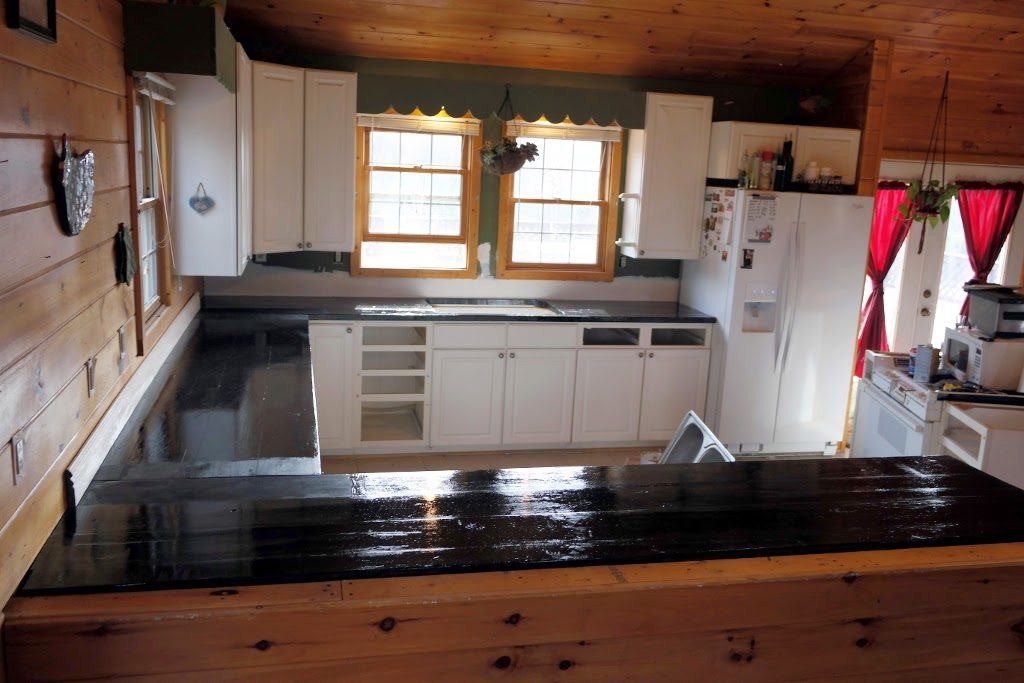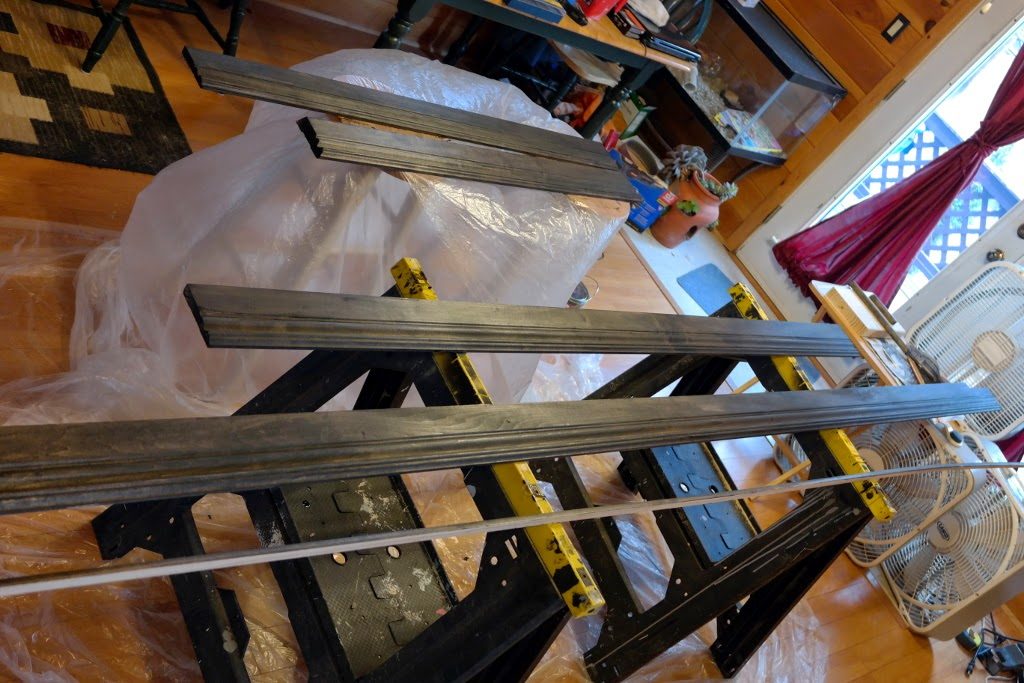 Jason fixed up the backsplash behind the sink with some spackle and primed it all. We also primed all the previous green paint color on the walls and window valances to prep for repainting a new blue gray color: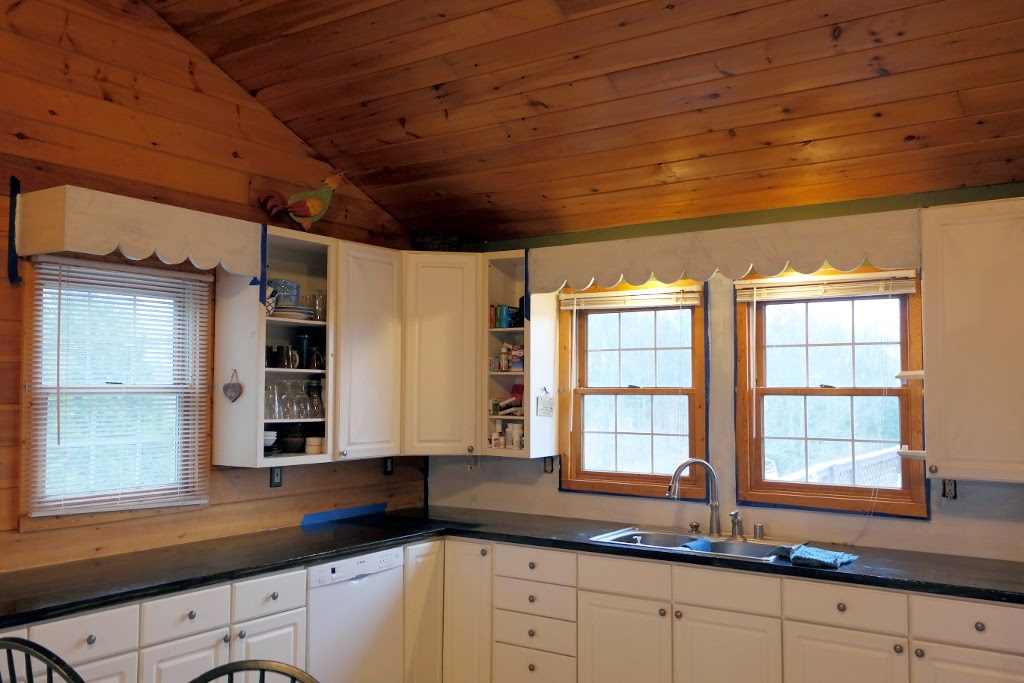 After we finished painting the new color and nailing up the trim, we were DONE!  And I love it!
Here are a multitude of after photos: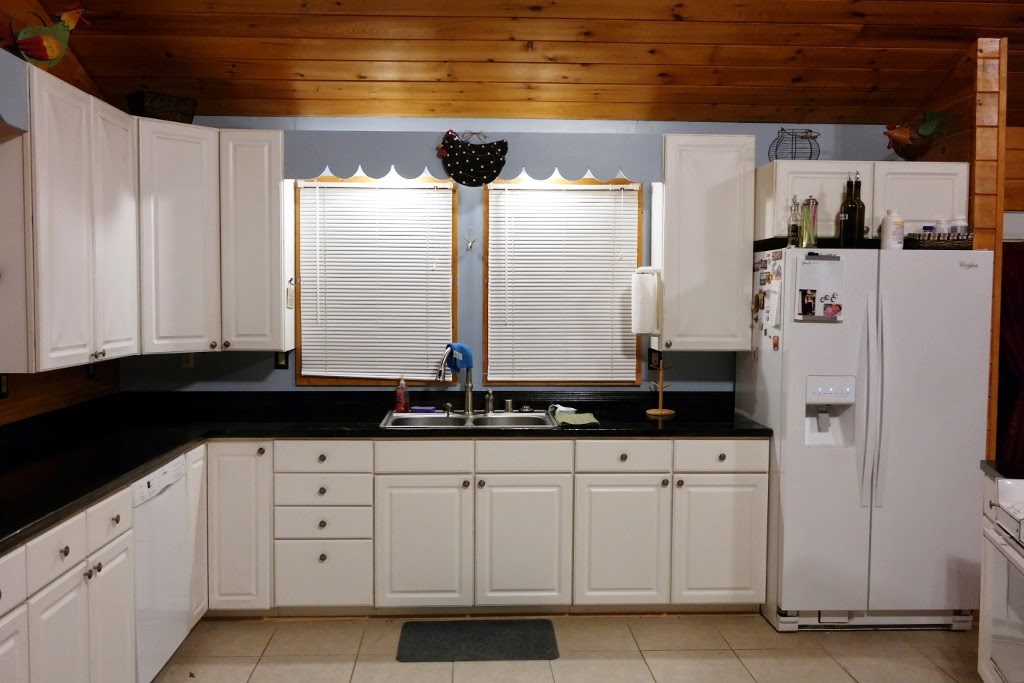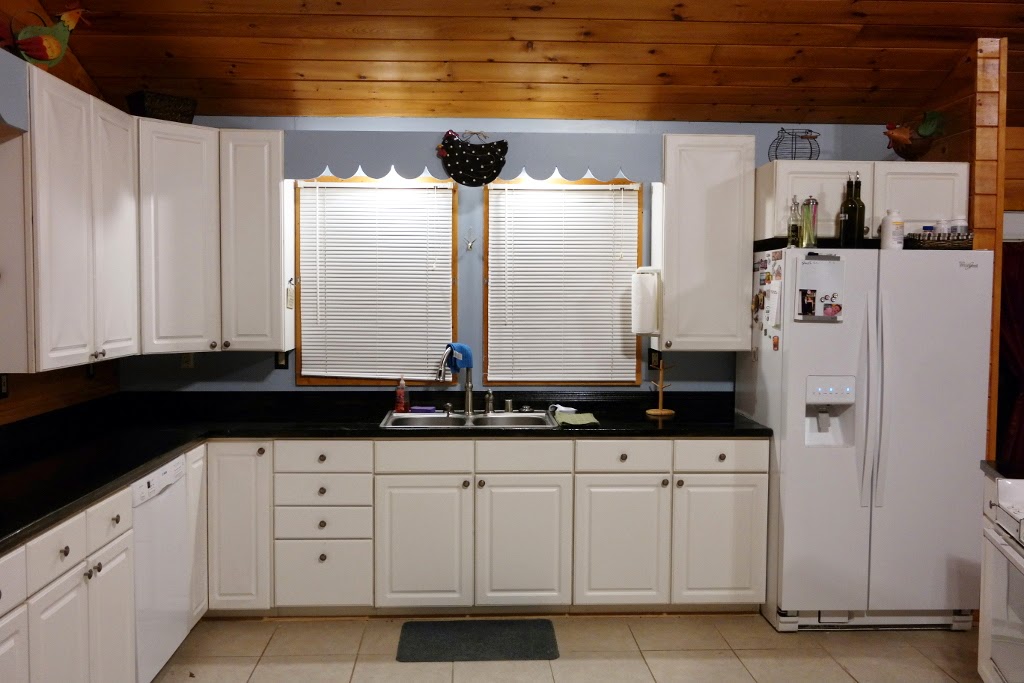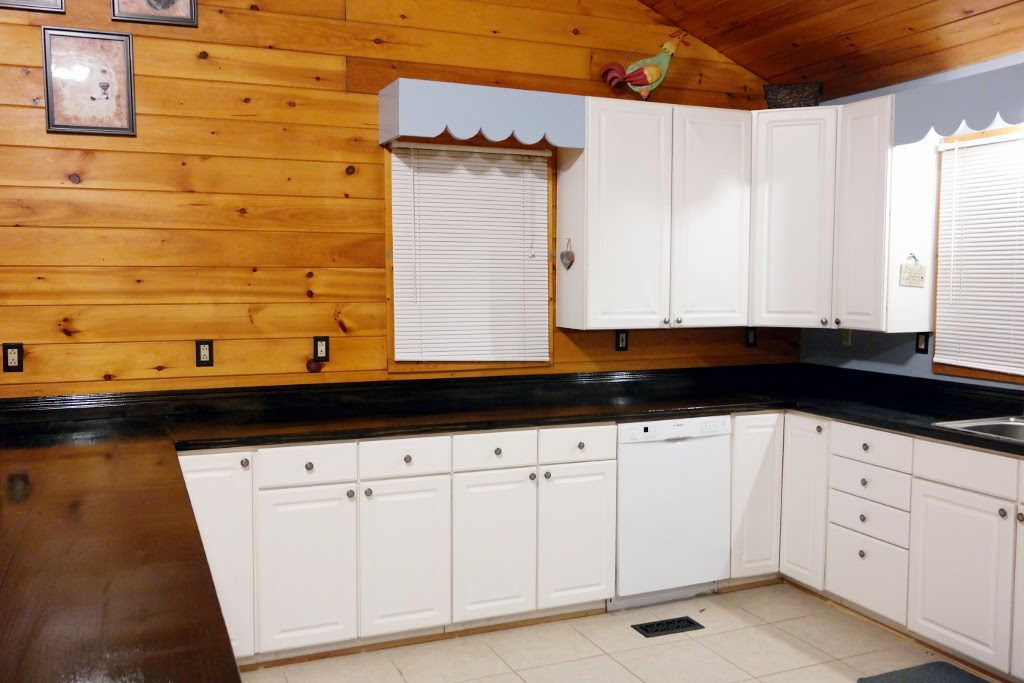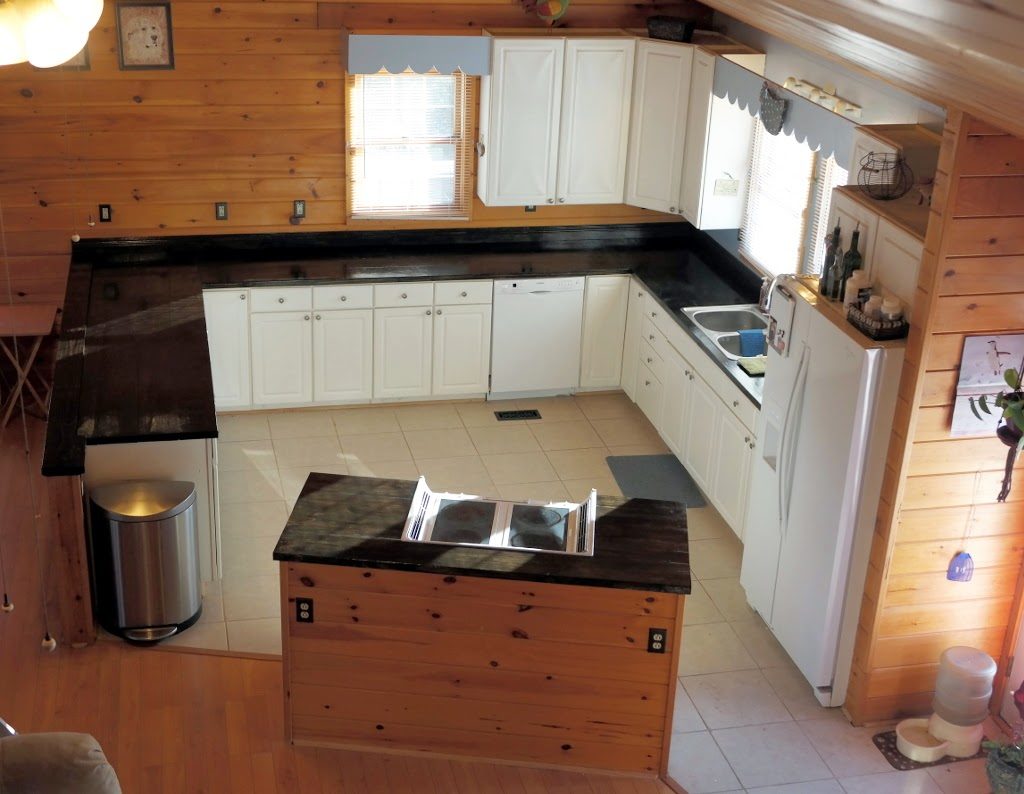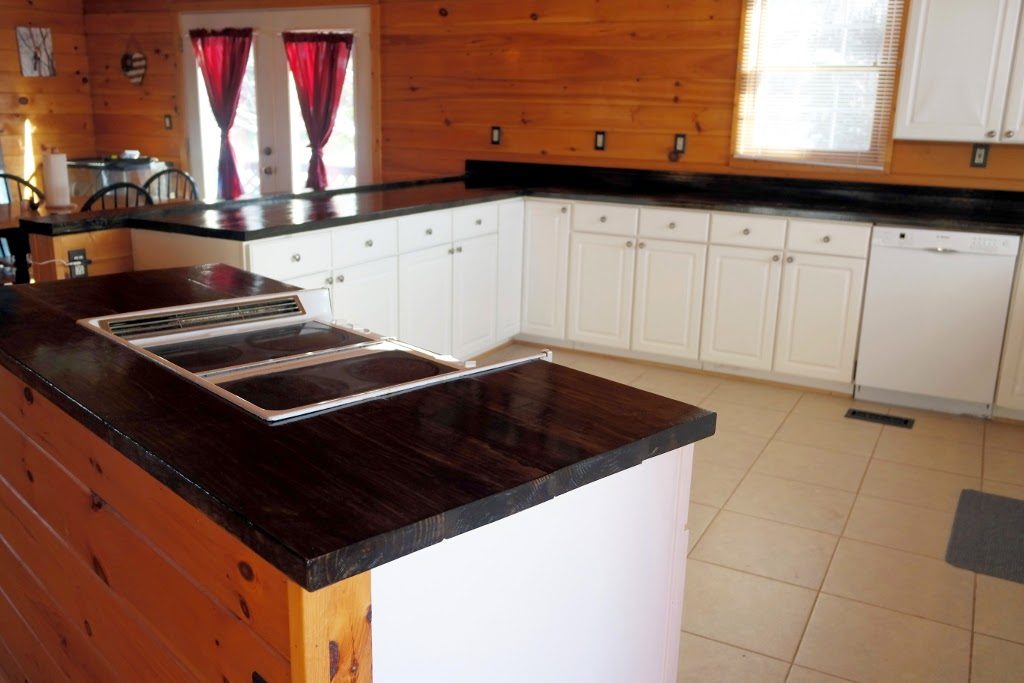 Now the only thing left to do is to run a bead of black silicone around all the trim edges, stove and sink and the kitchen is done! Small appliances will also go back in their appropriate places after today. We wanted to give the polyurethane plenty of time to cure before adding any weight that may mark up uncured counters.
I'll put up a comparison before/after photo along with what our final cost was once we get it totally put back together.  😉
Materials & Costs | Part 1 | Part 2 | Part 3