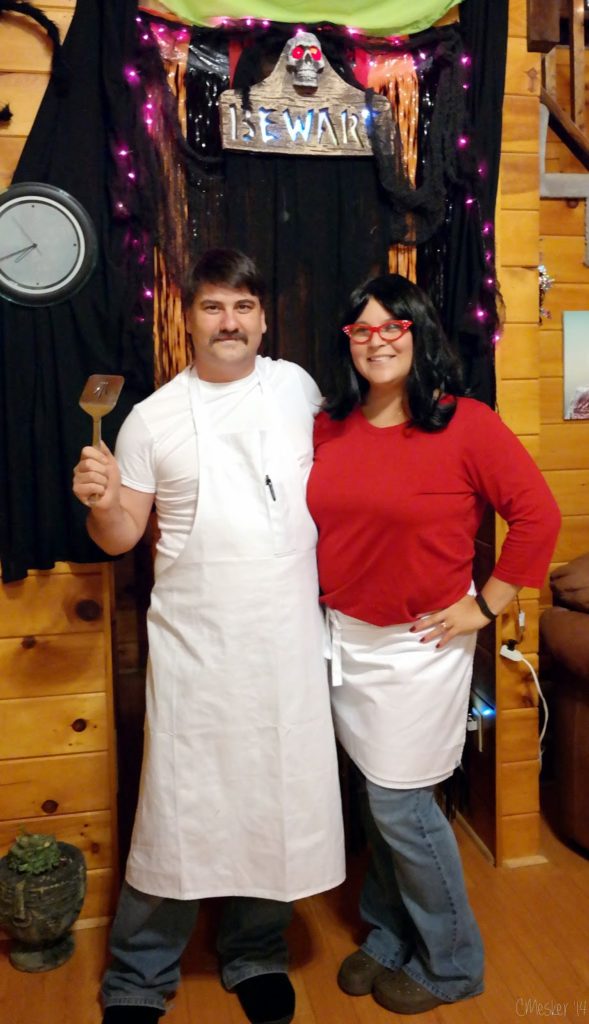 Most everyone I know is aware that I absolutely LOVE Halloween. I love the weather, the scary movies, the costumes, the candy….all of it!  Each year I decorate a little bit more and a little bit earlier, just so I can enjoy the decor myself.  Since we live in BFE we don't get any trick-or-treaters, but that doesn't stop me from enjoying Halloween.
Every year since we moved to our current house we've had a Halloween Costume party. This made our fifth year and although it was much smaller than most years, it was just as fun! We had a small party of 12, Jason made his delicious chili and by the end of the night we were mix-matching costumes.  You know, mature, adult fun. Since it was a small party the dogs were allowed to come out half way through, much to their delight.  Generally with large parties I leave them put up for fear of a door or gate accidentally being left open or Buddy swiping food off of the counters and tables. L.B. was a little freaked out by too many people, but Lois Lane and Buddy ate up the attention.
This year Jason and I dressed up as Bob and Linda Belcher from "Bob's Burgers", a cartoon show on Fox that is one of our favorites. If you've never watched it, you really should. It's good stuff! We also had a pair of pirates, a cow girl, an alien, a redneck couple, a U of L fan, a bear, and a couple non-costume attendees.  Fun times!