This week my pups were lucky enough to receive a Hear Doggy "squeaky" toy...but the beauty is, they hear the squeak and we don't! At first I wasn't sure how well that would work, but sure enough when we squeak the toy we just hear a poof of air, but they tilt their heads like something very interesting is going on! We owe thanks to Go Pet Friendly for giving us the opportunity to try out the Hear Doggy. Lois Lane and L.B. are having some issues sharing so we may need to get another one (even though they will still want the same one).  We got the purple elephant, but there are several different animals to choose from and they are all very cute! Great toy for the dogs!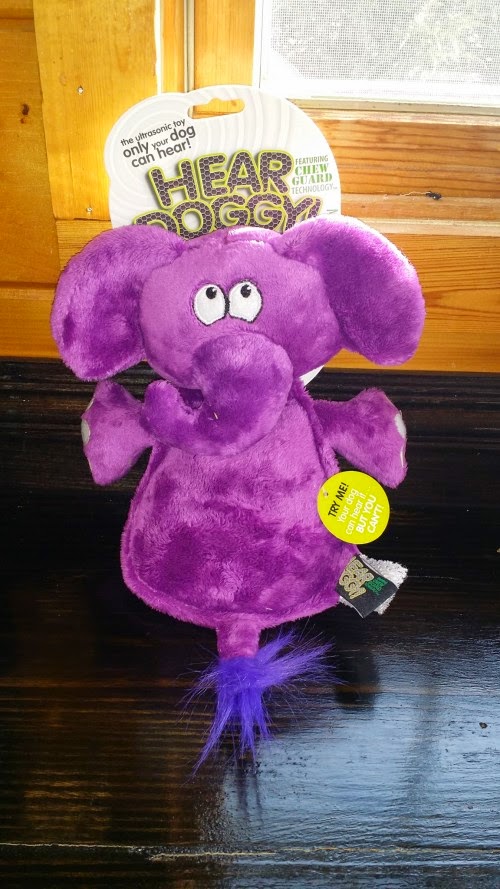 Hear Doggy Purple Elephant Toy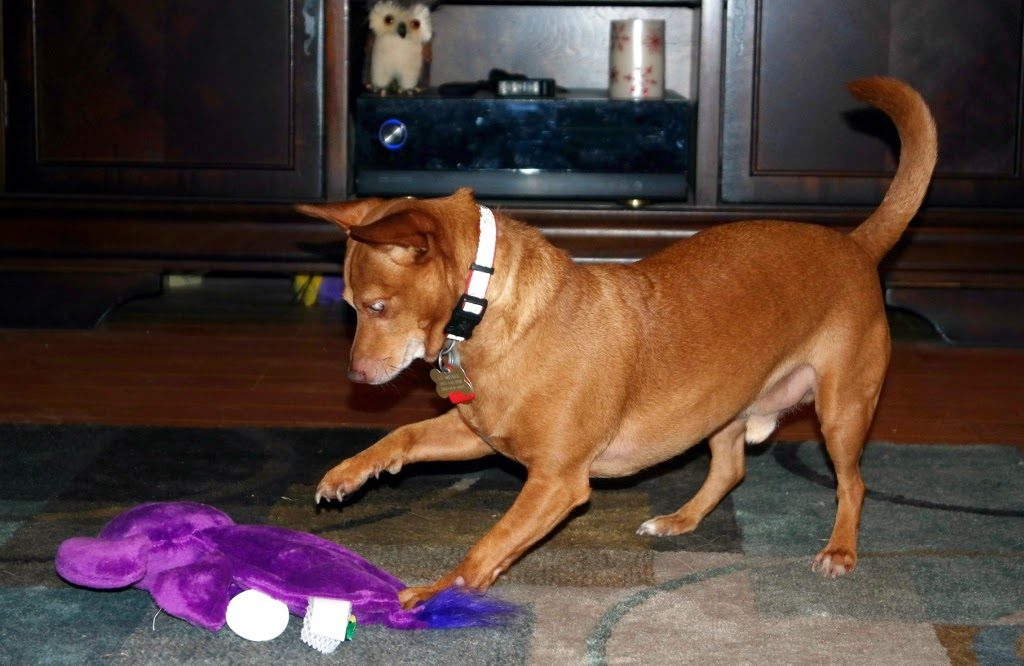 L.B. likes trying to "kill" it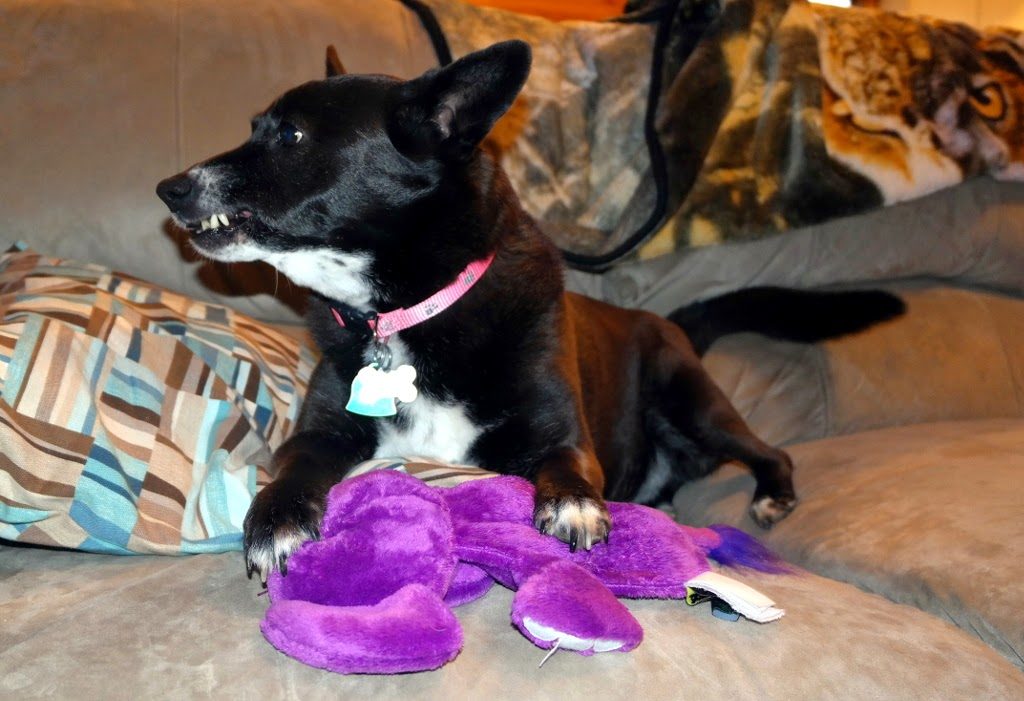 Is that a smile, Lois Lane?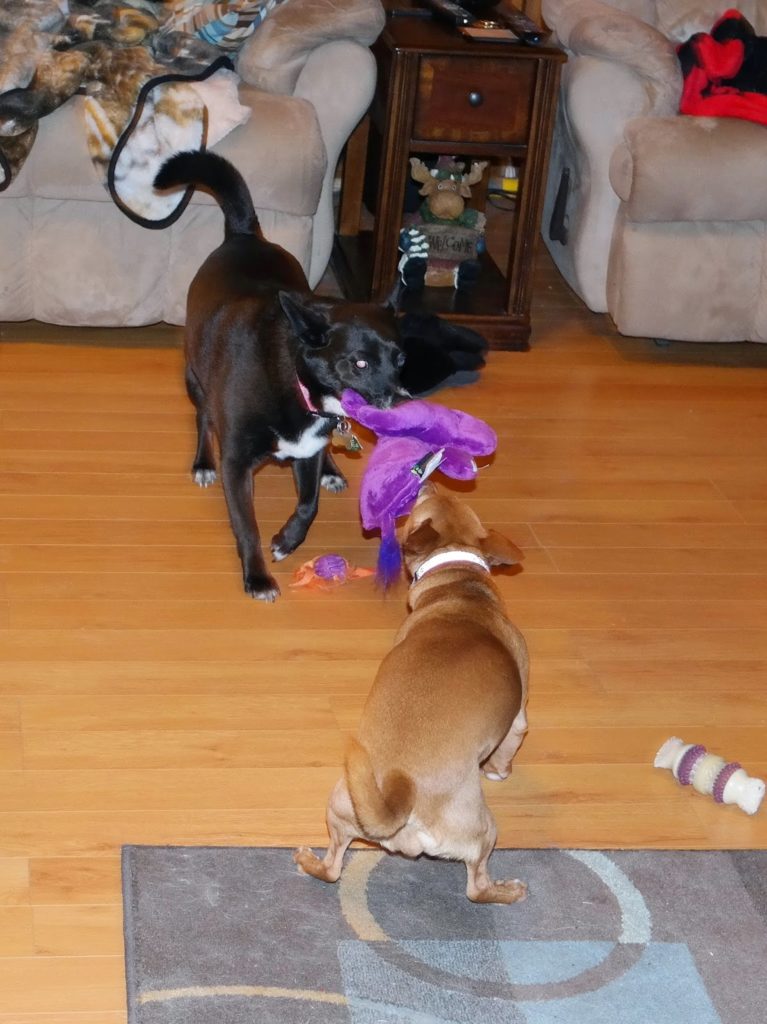 And the bickering begins…
Buddy doesn't know what all the fuss is about (he doesn't know what to do with a toy).