It's been almost 2 weeks since we've seen the ground due to about 6″ of snowfall and frigid temperatures ever since. This has been the view from the front porch for the last couple of weeks.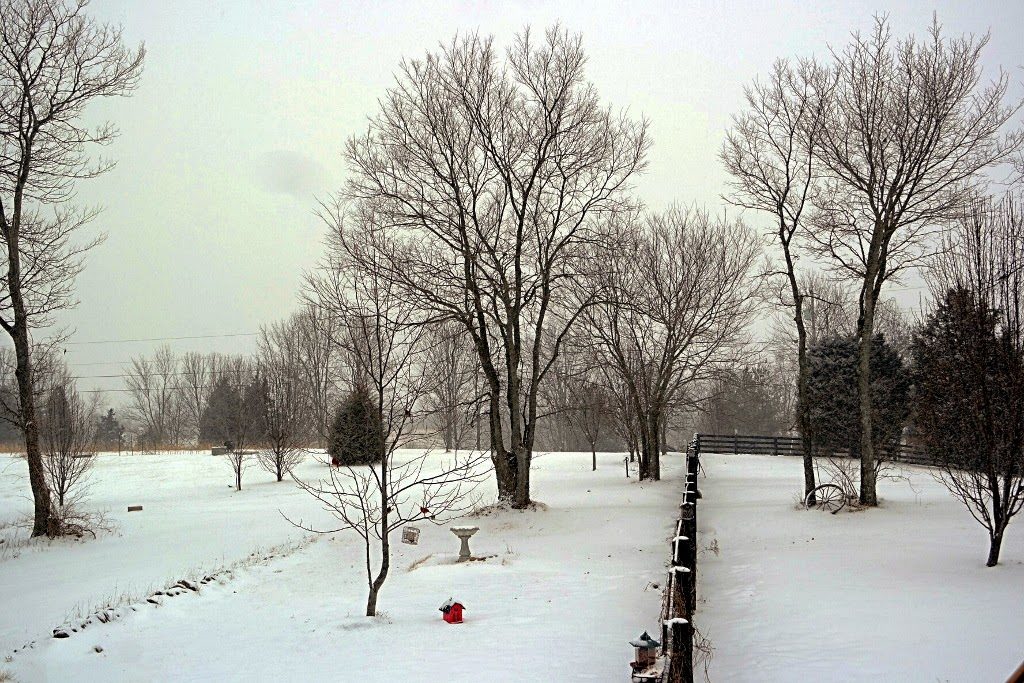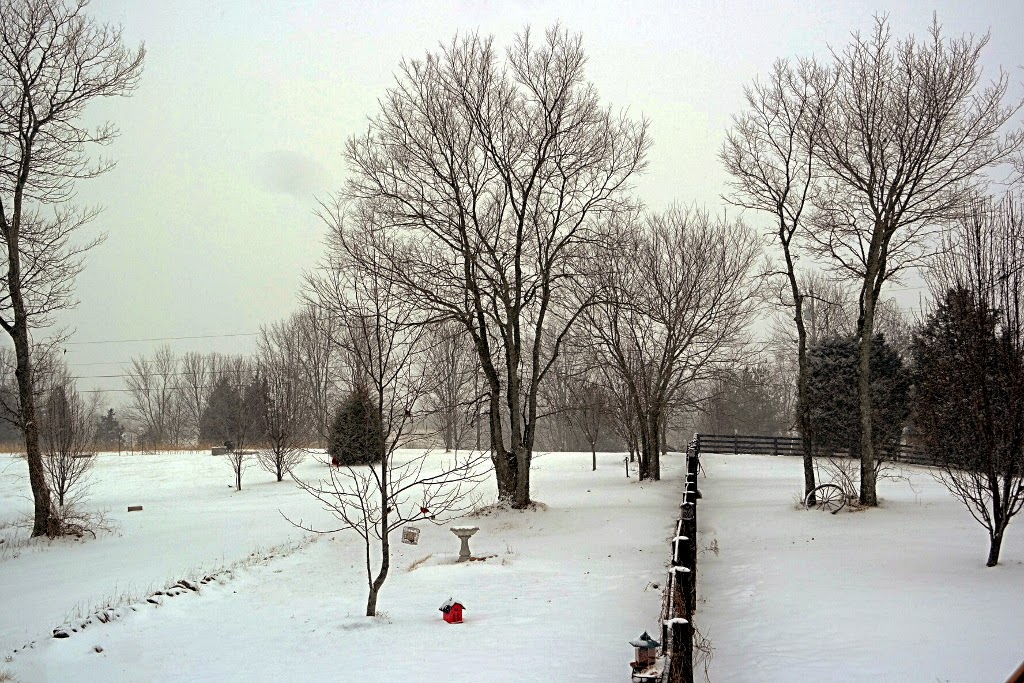 Yesterday got to a balmy 59 degrees and we got a couple of inches of rain, which melted most of the snow off and started quite a bit of flooding in certain areas. Our pond is about to overflow. It was kind of cool watching the snow on the ground steam as it dissipated.
So this morning, this was the view from the front porch – we can see the ground again! Yay!
BUT wait! There's more!  This is what we are in store for tonight.  (We are in the pink area.)
Can I cry now?  I just want spring. I want to go camping. I want to porch dwell. I want flip flops and sun. *sob*  Daylight savings starts this weekend at least.  That's a start.
Update: I'd guess there is approximately a foot of snow on the ground. We had a lot of blowing snow, but the outside table looks like it's holding about a foot on the flat surface.  It's a good thing snow is pretty.  But it can melt now.