Yesterday Jason and I finally made our decision for the kitchen remodel – we decided to go for the gusto and replace everything.  At first, we were going to sand down and paint the original wood cabinets, however on closer inspection found that they were in a lost worse shape than we originally thought.  So off to Lowe's we went in search of something affordable, but stylish, and something that we like, but would also help sell the house down the road. We will also be purchasing a new Samsung dishwasher and convection oven to match the new refrigerator we got last month.
We will be ordering everything today and getting started as soon as all the parts are in. For now, today we start painting over the mustard yellow walls with a clean, neutral gray with white trim.  We are still up in the air on the backsplash and will probably decide on that after everything is installed.  There will be before and after photos when all is said and done!
Here is a breakdown of what we chose, with clickable images below.  
Cabinets 
Denver Collection by Diamond – Rustic Hickory Wood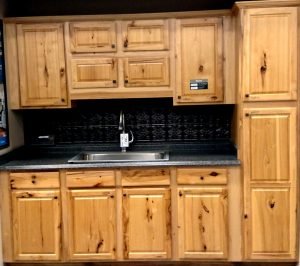 Countertops
Labrador Granite Formica Laminate by VT Dimensions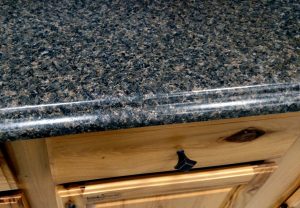 Sink
Graphite Granite Double Basin Sink by Franke Primo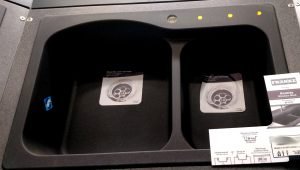 Faucet
Savile in Venetian Bronze  by Delta