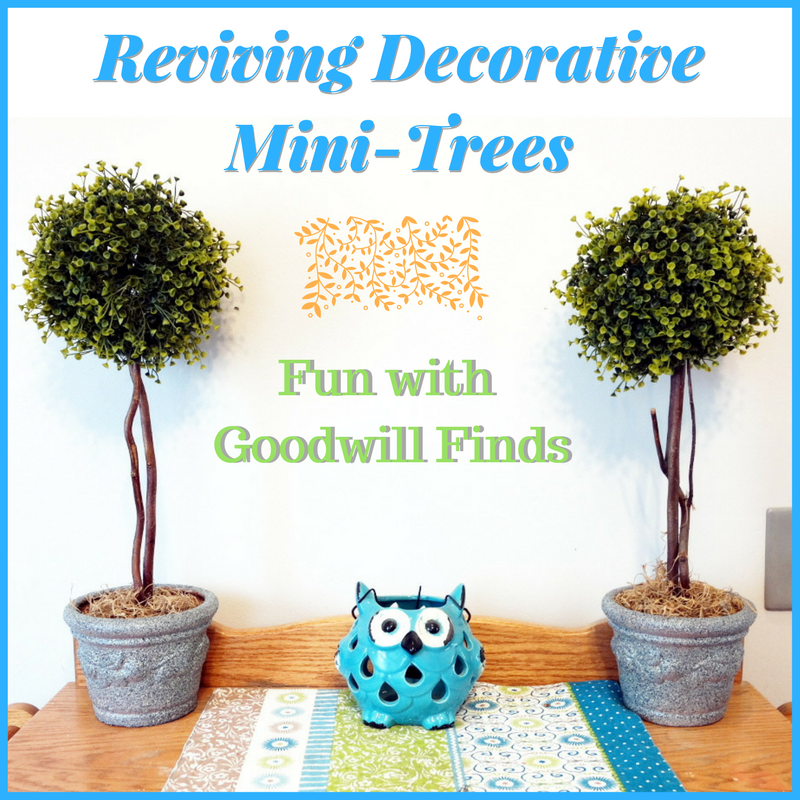 It's been a while since I've posted a craft project. I've been busy with a variety of different projects, I've just slacked on the posting.  I vow to get better about that, starting with these two repurposed, sad little decorative trees I found at Goodwill one day recently.
I peruse my local Goodwill about once a month or so just to see if they have anything repurposable, such as the Bear Statue I bought and repainted years ago.  A couple of months ago I found these sad little trees that were just falling apart one bit of styrofoam at a time. The leaves had definitely seen better days and most were missing.  
See how sad they were?  Not to mention the pots were all faded and chipped.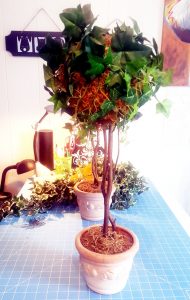 The first thing I did was strip the foliage off.   This made them look sadder than they looked originally!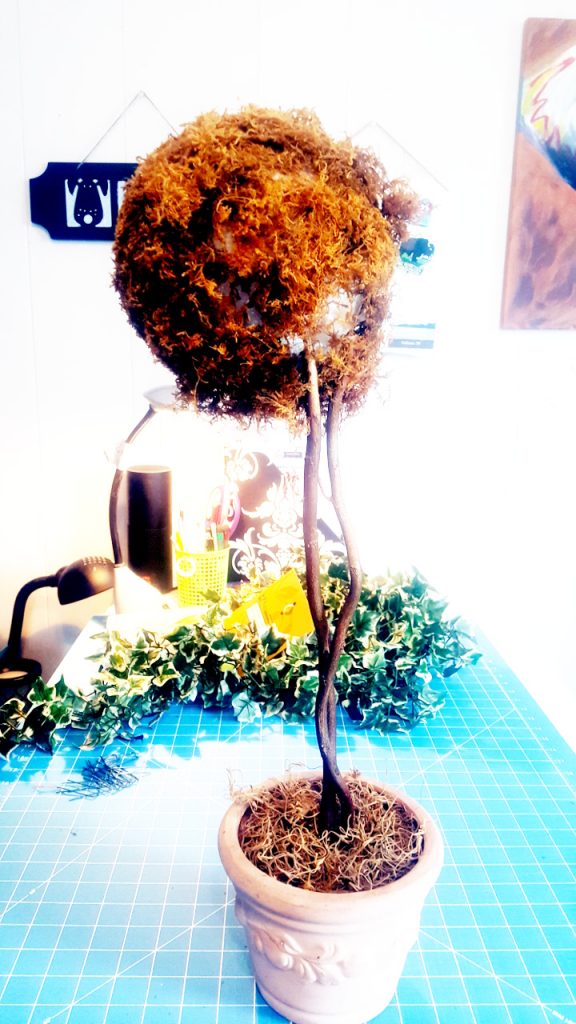 I popped the dirty and dusty foliage into a sink of hot, soapy water and it was almost like new, so I was initially going to reuse them in addition to new greenery that I bought for the project.  I started pinning the new and old foliage back onto the styrofoam balls, but they were so old and hole-filled that the brown was still showing through and the balls were literally falling apart.  So off to Hobby Lobby I went to buy new styrofoam balls and green spray paint to fill in the gaps.  BUT, while there I found these lovely premade toppers!  There were several different types, and after a half hour of pondering, I finally chose these.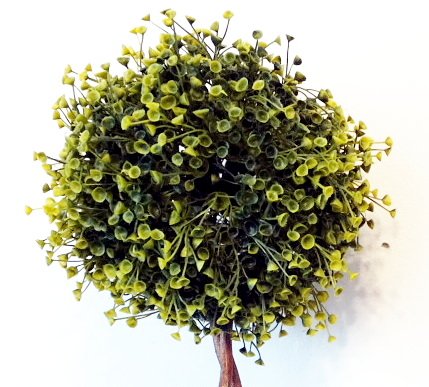 This took care of the tree part, however, I still needed to do something about the awful pots they were in.  The pots were a perfect size and aside from the color and chips and cracks, they were still very usable.  Instead of buying new ones, I bought Krylon brand Black Granite Coarse Stone Texture spray paint. I'd never used this before, but WOW what a difference!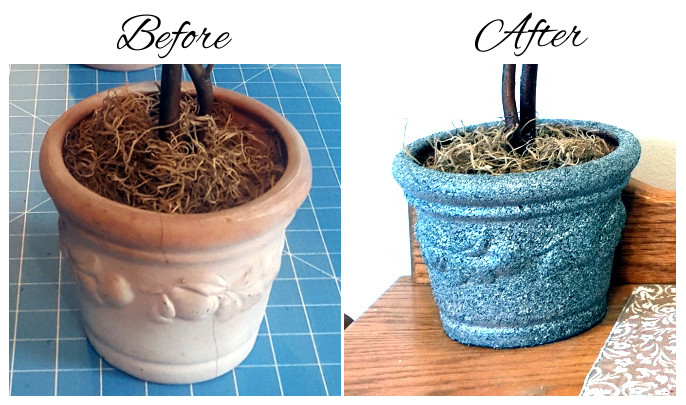 So the final result….voila!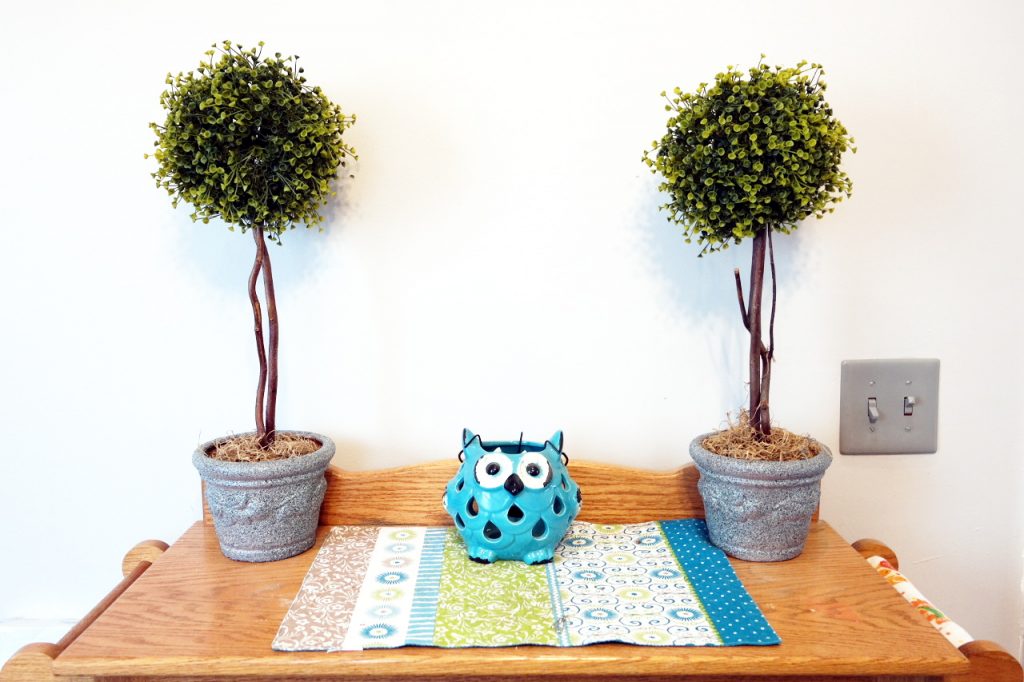 As much as I love them in the kitchen for now, they will be migrating to the back deck once the weather turns nice.  Since I sealed the pots with a clear coat of polyurethane and the foliage is plastic, they should withstand the weather pretty well throughout the spring, summer, and fall.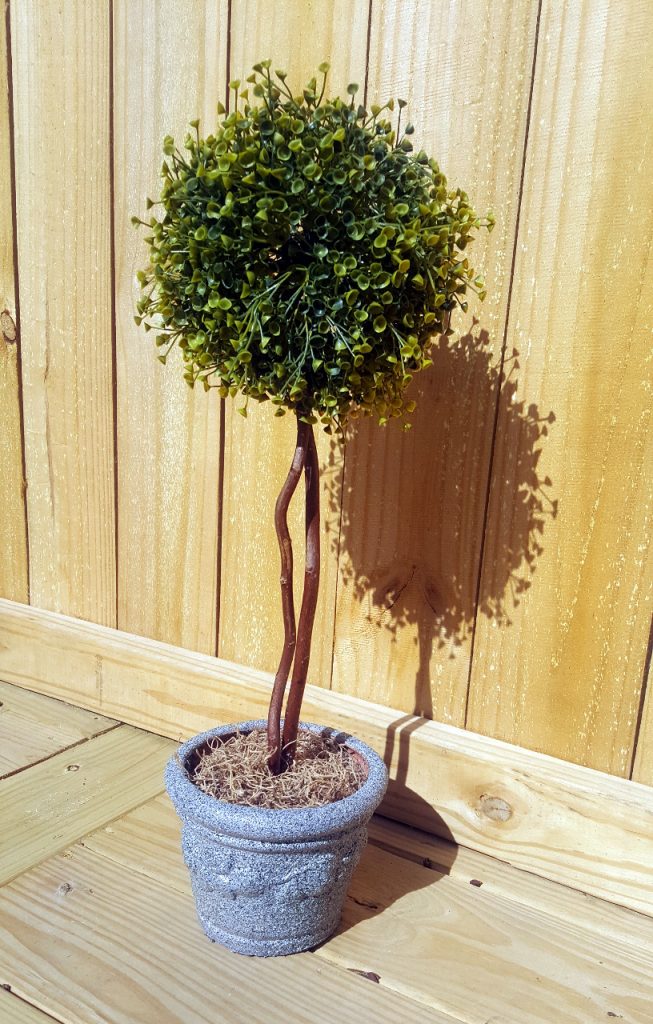 Disclosure: some of our posts contain affiliate links. If you purchase something through one of those links we may receive a small commission, so thank you for supporting Raining Crafts and Dogs when you shop! All of the opinions are our own and we only suggest products that we actually use.