Yesterday I took a shot at making a small handbag from a pattern and instructions I found on Make It, Love It. It's actually meant to be a little bag or purse for a kid, however, I'm using them as gift bags for an upcoming baby shower I'm helping to host.  I love that the receiver will win the prize within and the bag itself to use as they see fit.  Plus it gives this newbie sewer some more experience with new techniques, especially since I want to look into making some of my own handbags in the future. 
So in this instance, I learned how to make boxed corners for a flat bag bottom, how to piece together a reversible item, and how to create bag straps.  And it was a fairly quick project as well, even for a newbie beginner! This pattern can easily be upscaled to any size you want and pockets and zippers could also easily be added.  Three more to go!
This is one look: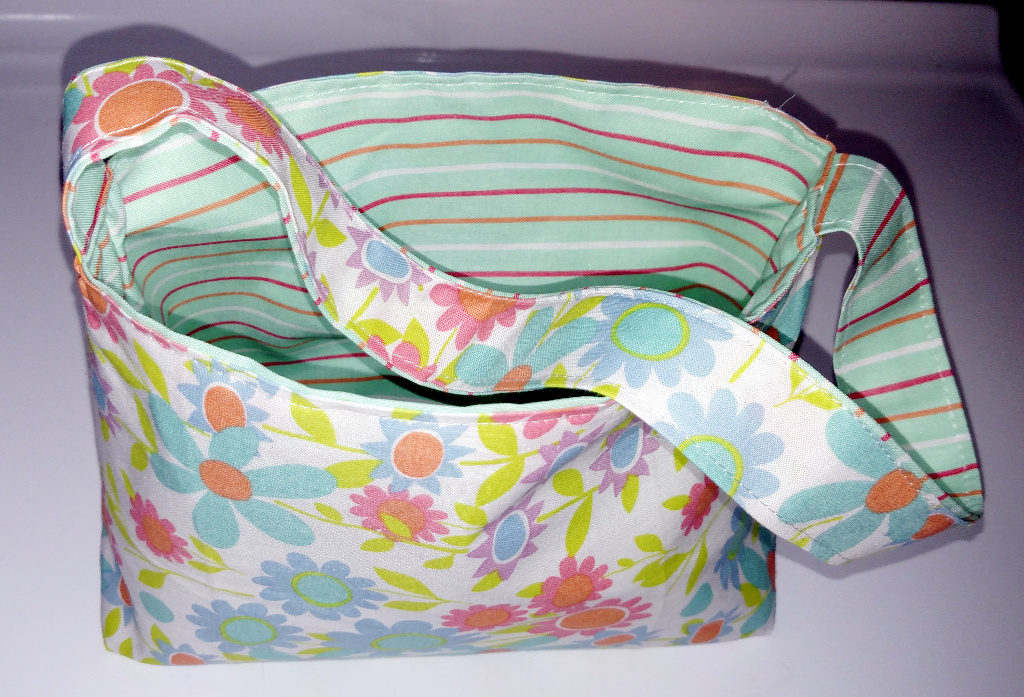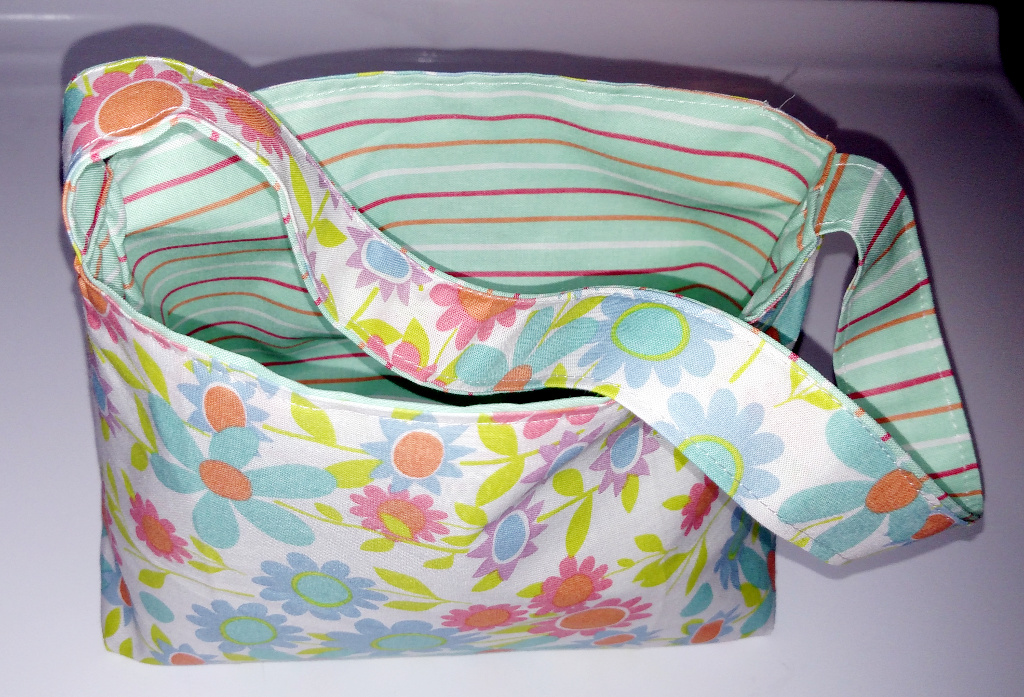 This is the other look: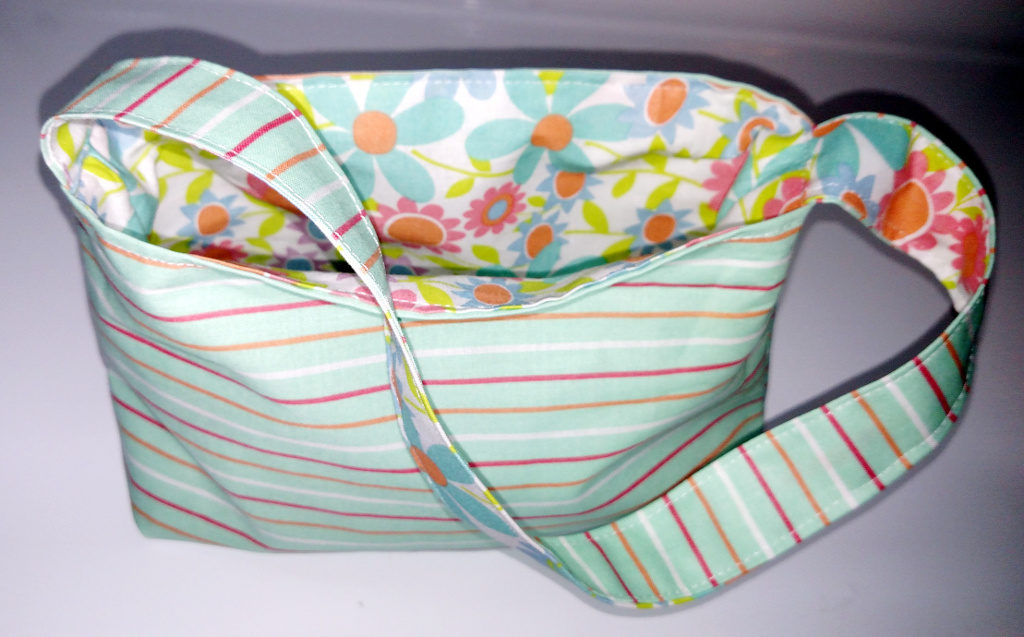 And this is the size compared to a large Yankee candle: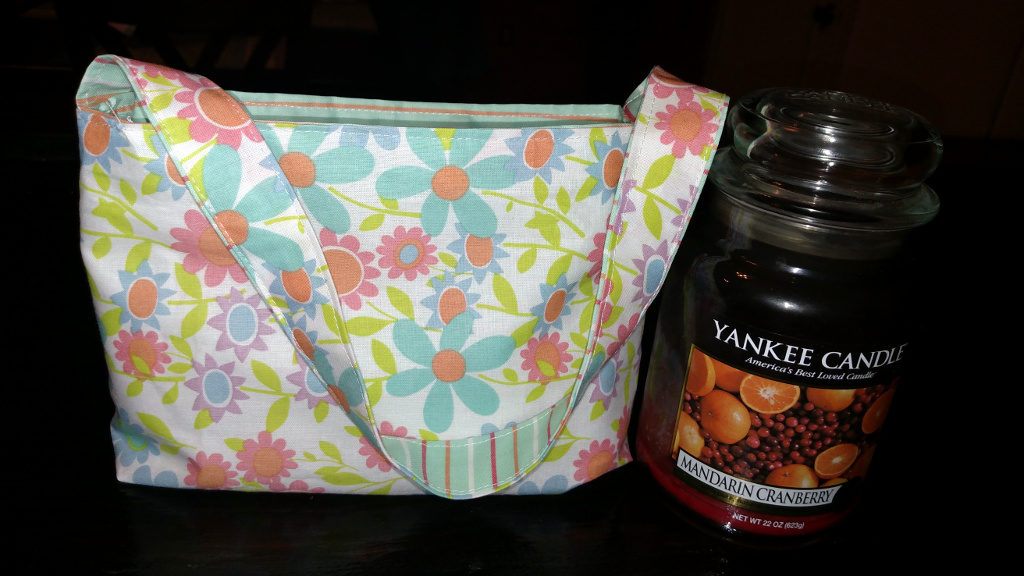 Update- Here are the other three bags.  They turned out so cute!  Next I'll be making a full size bag for a friend.